A Professional Siding Contractor in Houston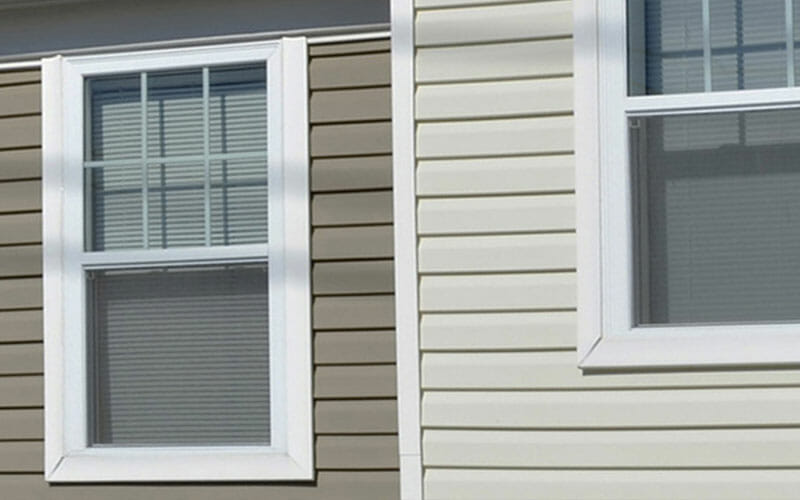 If you want to take the look of your home to the next level and increase its curb appeal, you need to consider new siding. New siding installation is a simple way to enhance the look of your home. Years of storms, age, and unavoidable wear-and-tear can impact the outside of your house, but it can be remedied. A viable solution is to invest in some long-lasting siding that can protect your home from water damage, fires, hail, wind, and other weather elements.
With professional siding installation, you'll have countless options to enhance your home, and we ensure that you'll be satisfied from start to finish. Some of Beck Roofing & Restoration's most popular siding options in Houston include:
---
LP® SmartSide®
LP Smart Side offers the beauty of traditional wood, with the durability of engineered wood similar to fiber cement in Houston. It uses superior exterior grade resins to create a very strong bond within the product. This helps the material withstand extreme heat, cold, rainfall and humidity.
---
James Hardie®
James Hardie siding, or more commonly known as Hardie Board siding, is one of the top siding products in use. It is an engineered product that uses a composition of cement fibers, giving it superior strength. Hardie Board is completely fire resistant, impact resistant, rot resistant, resistant to wind, hail, rain, snow, and sun. It is also easily painted and comes with a 30-year warranty.
---
Wood Siding
Houston's wood siding is a great option for homeowners after that traditional all-American finish to the home. It is the most environmentally friendly siding material as no pollutants are emitted in its manufacture. Wood siding also comes in a variety of styles and finishes.
---
Stucco Siding
Stucco siding in Richmond has grown in popularity over the last few years. It is a smart way to update the appearance of older homes given its modern look. Stucco is made using a mixture of water, aggregates, and binder. It comes together to create an attractive plaster that is perfect for almost any home design.
---
Siding Repair
Often, major and even minor siding repairs can make the difference between old, worn or damaged siding and seemingly brand new siding. While roofing is our specialty, the siding repair experts at Beck Roofing & Restoration are trained and experienced in all the intricacies of siding, ensuring a thorough job done, big or small.
Siding Replacement
Beck Roofing & Restoration will always advocate for repairs before replacement, but in some cases siding replacement is simply inevitable. We guarantee the highest level of workmanship each and every time we complete siding replacement services.
Siding Installation
Brand new siding will completely transform the look of your home, so it's a big decision. Beck Roofing & Restoration understands this and will guide homeowners through the options and process, and proceed to ensure the siding process runs smoothly and efficiently.
Houston's siding service is a common addition to American homes for both its protective capabilities and the beautiful finish it lends to the look of the home. It offers a host of advantages such as those below.
Aesthetic appeal
There's no denying siding's massive impact on the look of the home. It can completely transform the home's facade, giving it a clean, neat finish that even the best paint job can't match.
Increased curb appeal
Along with its aesthetic appeal comes the obvious knock-on of the home's value increasing. Siding is one of the best home improvement techniques to add value to the home.
Ease of maintenance
Once your home's siding is installed, you can pretty much forget about it and leave sitting pretty, as it requires very little to no maintenance.
Energy efficiency
Siding assists in shielding the home from external elements, like the heat or cold. The protective layer reflects heat and cold, thereby foregoing the need for extra temperature regulators within the home. This equals reduced energy usage and costs.
Close
Is siding cheaper than painting?
The important thing to note here is that siding is one-time, upfront cost or investment, versus paint being a job that needs to be redone regularly. So, in the long run, siding is more cost-effective and worry-free, but painting is bound to cost less if calculated on a one-time basis.
When should you replace siding?
The signs for replacing your home's siding will become very obvious. Some of these include blistered, cracked, faded or loose siding, dry rot, evidence of moisture seepage inside the home. These are some of the early signs that you may need siding repairs or a replacement. We strongly recommend getting your local siding experts out to inspect and advise on next steps.
How much does it cost to side a 1500 sq house?
The homeowner will need to discuss and iron out a number of factors with the siding contractor in order to reach a relevant and accurate siding cost estimation. There are many materials and finishes to choose from, which will greatly affect the total cost of the job. Speak frankly to your local siding specialists in order to reach a cost that suits your budget.
At Beck Roofing & Restoration, we offer a variety of siding services. With an abundance of color options and several materials, the hardest part of the whole process might be picking your favorite style! Our hardworking contractors are committed to making sure you choose the best siding installation package possible based on your budget.
Hire A Team of Roofing Experts
You Can Trust