Houston's Trusted Local Roofing Contractor
Discounts for Veterans
CertainTeed ShingleMaster Certified
Proud to Offer Roof Discounts for Veterans
Free Inspection on Roof Replacement  
Beck Roofing & Restoration – Your Reputable Roofing Specialists
At Beck Roofing & Restoration, we pride ourselves on bringing quality to all of our customers on each and every project.
Our old-school approach to service sets us apart from other companies in the industry. From introduction to project completion, we provide step-by-step quality service and professional guidance. We educate our customers and provide superior results. We treat our customers' projects and properties as if they were our own. In an industry filled with uncertainty, we reassure our homeowners that their investment in their roof is in good hands.
Our motto is "Bringing Quality Back to the Customer" . Contact our Houston roofing specialists today.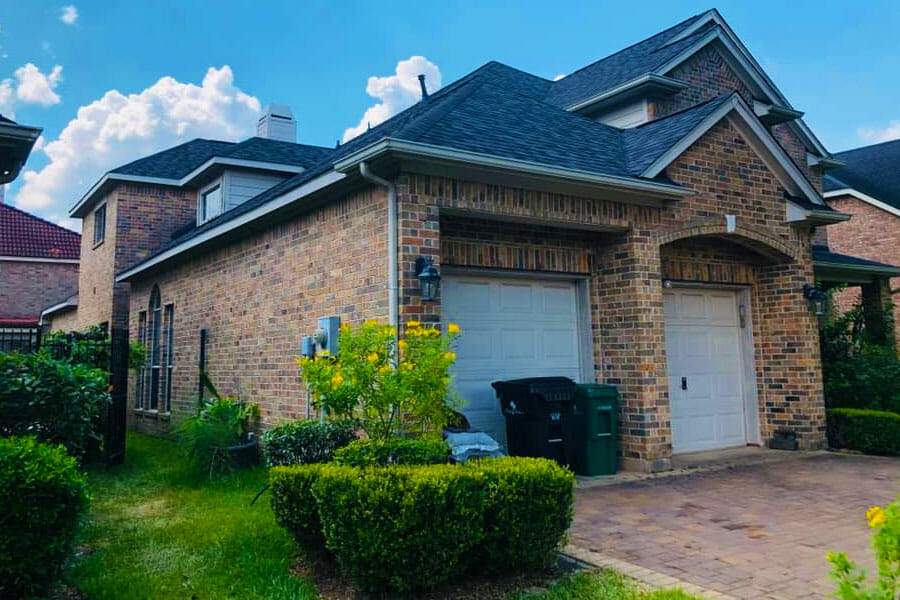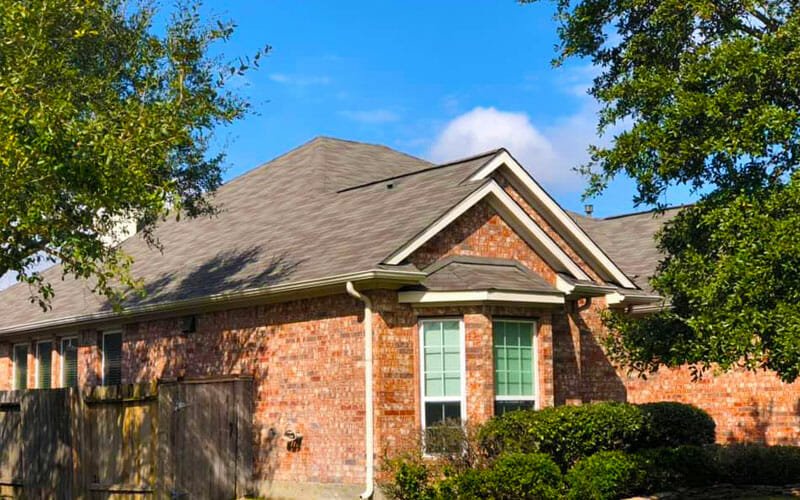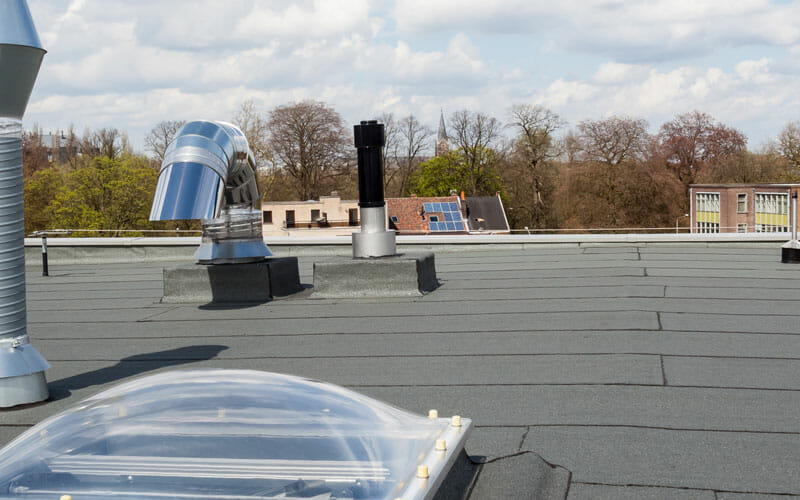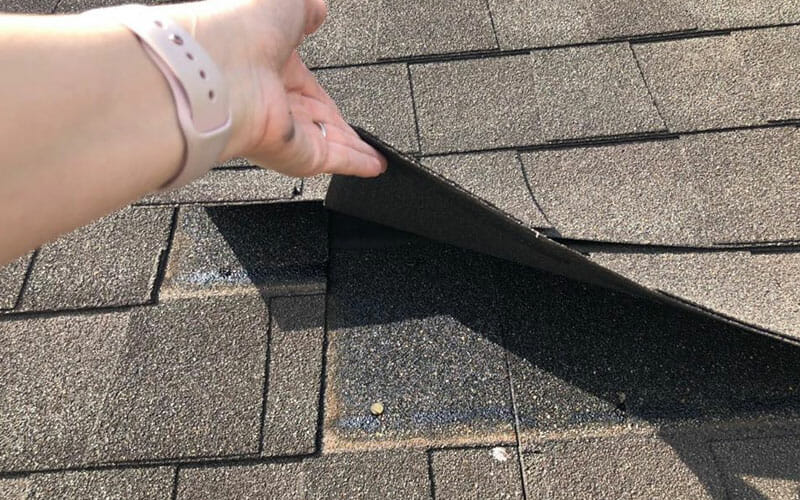 Professional roof replacement is an investment in the lifespan of your home. Many companies that do roof repairs count on you for their recurring revenue — roof repair after repair after repair. Don't fall into that trap. Make your home watertight and restore its beauty with a new roof.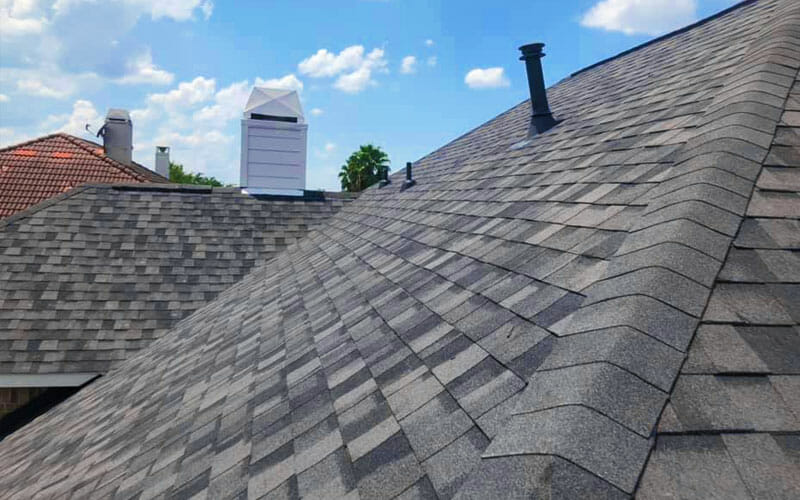 Asphalt shingles are durable and affordable making them the most popular residential roofing option. There are different types of asphalt roof shingles available. We'd love to help you choose the right roof for your home. Let our residential roofing contractors in Houston give you peace of mind.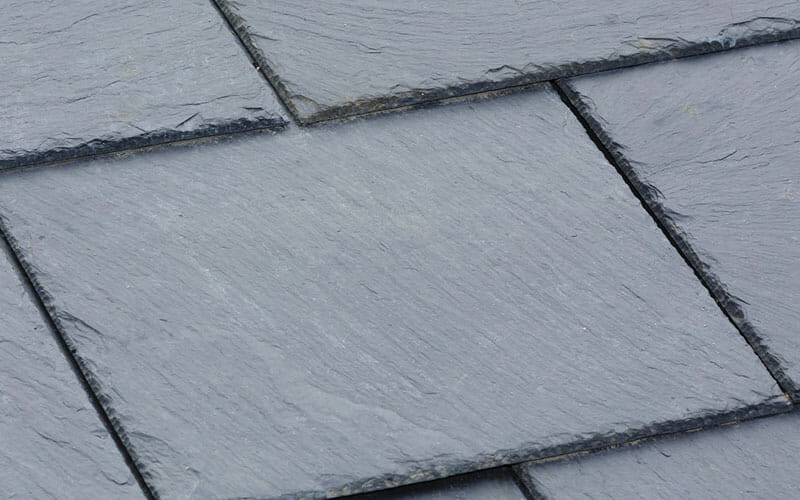 As a homeowner, beauty is important but so is durability. A slate roof not only offers several color options but will last upwards of 75 years. The advantage of slate over cedar or asphalt is that it is truly non-combustible. It is a beautiful option that may impact the cost of your homeowner's insurance in a good way. We'd love to talk to you about installing a slate roof.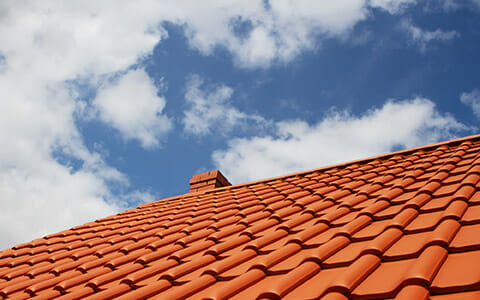 Tile roofs perform better and enhance the aesthetic quality of your home more than many other roofing materials. They are fireproof and give further resistant to damage from hail and other weather events . Choose Beck Roofing & Restoration for your next tile roof to enhance the value of your home.

Why Do Customers Choose Beck Roofing & Restoration?
One of the Top Rated Roofing Companies in Houston
The Houston TX area is no stranger to wind, heavy rain, thunderstorms, hail, and, of course, tornadoes. Combined with the summer heat and humidity, our roofs are expected to endure weather-related abuse over its lifetime. This is why all materials used on your home are high-quality materials sourced from the experts.
A Roofing Company with Decades of Experience
There is certain finesse that can only be gained through over twenty years of experience as a roof expert in this industry. We're proud to say we've got it.  The result is always knowing what's best for your current roof or new roof, no matter the situation. We are also a local family owned and operated roofing company.
Comprehensive Roof Warranties
We're confident in the work we do, that's why all the projects we undertake are backed up by the some of the best roofing warranties in the industry. This includes a five-year workmanship warranty and limited lifetime warranties on some of the products we use.
Hail Storm Damage Restoration
After a severe storm, our project managers will inspect your roof and provide you with a comprehensive roof storm damage report. Our team of incredible customer service specialists will then help you navigate the insurance restoration process with ease.
Affordable Roof Financing Options
We have several roof financing options available to both commercial property owners and homeowners. Our most popular option is through Greensky. Contact us today to discuss your options.
Read our 5 Star Customer Reviews


Beck Roofing recently replaced my roof. Brandy and Mitch were amazing. And the guys did an excellent job. I was especially surprised to see Brandy on my roof doing inspection, that's how thorough she is to make sure the job is done well and nothing is missed. My roof looks great! I highly recommend Beck Roofing!!!!

These guys are expert professionals in roof repair work. I wanted to replace the roof in my old house and Brandy and her team finished the work in 1 day from start to finish with reasonable price. Very professional and great customer service .I have used them in last 3 of my roof projects. Highly highly recommendable!!

Nothing I can complain about Beck Roofing & Restoration Company. Brandy and Mitch were the one taking care of the job. They followed from A to Z for all process, and took the call or replied message whenever I have questions. I give them five stars, and will refer them to all my friends and relatives.
We have an average of 4.8 out of 5 customer satisfaction.

Schedule Your FREE Roof Inspection Online >>
Hire A Team of Roofing Experts
You Can Trust
Office Hours
8am to 5pm Monday-Friday