Your Sunnyside Neighborhood Roofing Company
A Leading Residential Roofing Contractor in the Sunnyside

, Houston

 Neighborhood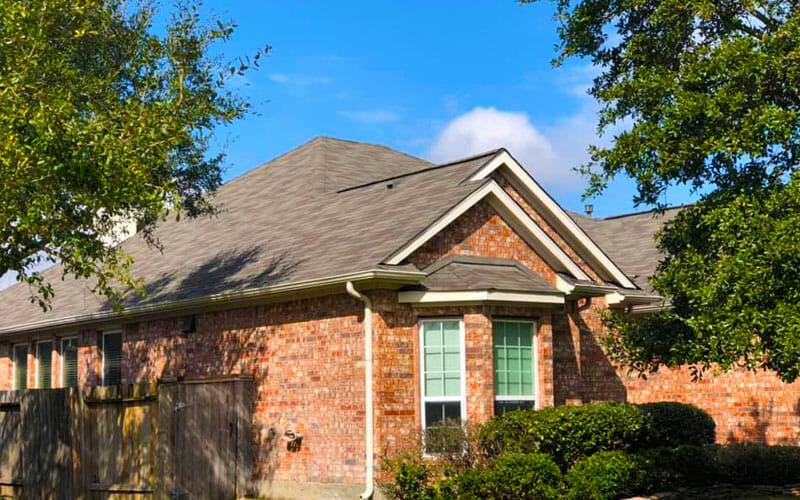 On the north east corner of the city is Houston's Sunnyside neighborhood. Beck Roofing & Restoration is a proud to be a top rated Sunnyside roofing contractor.
Beck Roofing & Restoration is proud to provide roofing services in Sunnyside. From our offices, we serve residential, commercial, nonprofit, and municipal customers.
Have years of the elements led to wear-and-tear on your roof? Were you recently hit by a wind or hail storm, causing damage or destruction to your roof? Think you may be experiencing a roof leak? Our thorough inspection will alleviate your concerns. Our financing options will alleviate your worries.
We have the most competent and experienced team of professionals to make your project efficient and cost-effective. At Beck Roofing & Restoration, we re-roof your home or business as if it were our own.
"Bringing Quality Back to the Customer"
Sunnyside Residential Roofing Services
We are proud to offer a range of residential roofing services in Sunnyside and the surrounding communities. Our insurance experts are happy to work alongside your insurance company to ensure you get the maximum benefits possible. Leave the worrying to us.
Asphalt Shingle Roofing
Asphalt shingle roofing are durable and affordable making them the most popular residential roofing option. There are different types of asphalt shingles available. We'd love to help you choose the right one for your home. Let our residential roofing experts give you peace of mind.
Slate Roofs
As a homeowner, beauty is important but so is durability. A slate roof not only offers several color options but will last upwards of 75 years. The advantage of slate over cedar or asphalt is that it is truly non-combustible. It is a beautiful option that may impact the cost of your homeowner's insurance in a good way. We'd love to talk to you about installing a slate roof.
Storm Damage Restoration
Hail and wind wreak havoc in our area. Did a recent storm damage your roof? That roof hail damage doesn't go away. Don't ignore it. We have several options available to help you now and get your roof back to its watertight state.
We Also Offer These Services
Roof Repairs
TPO Roofing
Modified Bitumen Roofing
Flooring
Patio Addition
Kitchen and Bath Remodels
Sunnyside Commercial Roofing Services
We have the most competent and experienced team of professionals — with 20 years of experience — that makes us leaders in the industry. At Beck Roofing & Restoration, we pride ourselves on quality workmanship and customer service.
Built-Up Roofs (BUR)
Most flat roofs you see are built-up roofs (BUR). It's engineered with a slope to ensure proper drainage. BUR roofing alternates fibers and bitumen with hot asphalt to create a system. This system protects your commercial building and serves as part of the building envelope.
Modified Bitumen Roof
Modified bitumen roofs can be installed with a torch-down or cold adhesive system. This is a great alternative when your commercial property requires low VOC (volatile organic compounds). Let's just say that modified bitumen is less smelly than asphalt heated to 425ºF — which is required for built-up roof installations.
Metal Roofs
Standing-Seam Metal roof costs are lower than other materials over time. They also last longer, are more weather-resistant and are easier to maintain. Metal roofs may be the perfect roof for your industrial property.
We Also Offer These Services
Roof Maintenance
EPDM Roofing
PVC Roofing
The Roofing Contractor You Can Trust
The weather in the Houston Metro Area is a challenge for our business and residential roofing. Sun, wind, rain, thunderstorms, hail, and tornadoes cause damage over time and — sometimes — in an instant.
Choosing a community partner to help you through your new roof or roofing repairs matters. We know, we live here, too. Our community-first philosophy motivates us to earn complete satisfaction on every job. We ensure our customers have the highest quality results. We stake our reputation on it.
"Bringing Quality Back to the Customer"
Schedule Your Roof Inspection Today.
Providing roofing services in Sunnyside and the following zip code: 770051.
Recent Reviews from our
Sunnyside

Customers
Hire A Team of Roofing Experts
You Can Trust