Superior Roof Work in Atascocita, TX!
The Best in Roofing in Atascocita!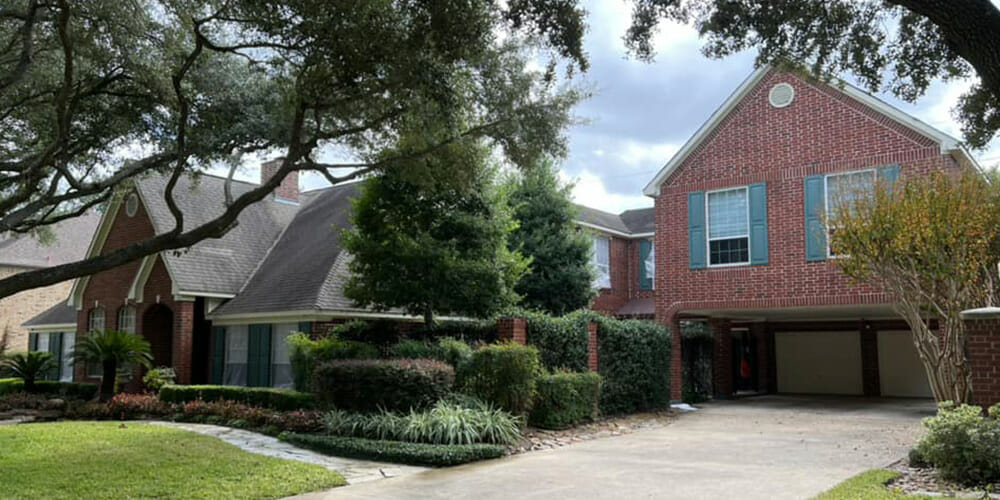 Your roof is supposed to keep you protected from outside forces, and a quality roof is essential to feeling safe in your own home. At Beck Roofing and Restoration, we tailor every roofing project to what you want, need, and can budget for so that you'll always be happy with the outcome. It is our goal to make Hueytown homes better than ever.
We do all of the work on your terms and recognize that communication is key. Our expert roofing team in Atascocita, TX will be happy to show you the finest materials and go over the trusted techniques that will ensure we build a reliable roof. We have years of field experience, training, and certifications, so you can be certain you know what you're getting with us. If you are ready for a roof you'll love, give us a call today for a free inspection!
We are proud to offer a range of residential roofing services in Atascocita and the surrounding communities.
Asphalt Shingle Roofing
Asphalt shingles are durable and affordable making them the most popular residential roofing option. There are different types of asphalt shingles available. We'd love to help you choose the right one for your home. Let our residential roofing experts give you peace of mind.
Metal Roofing
Metal roof costs are lower than other materials over time. They also last longer, are more weather-resistant, and are easier to maintain. Metal roofs may be the perfect roof for your home or commercial property.
Slate Roofs
As a homeowner, beauty is important but so is durability. A slate roof not only offers several color options but will last upwards of 75 years. The advantage of slate over cedar or asphalt is that it is truly non-combustible. It is a beautiful option that may impact the cost of your homeowner's insurance in a good way. We'd love to talk to you about installing a slate roof.
Tile Roofs
Made of either clay or concrete, a tiled roof will ensure that you never replace your roof again in your lifetime. They are low maintenance, extremely durable, and impervious to rot and mildew. Given these factors, they can last up to 100 years.
Storm Damage Restoration
Hail and wind wreak havoc in our area. Did a recent storm damage your roof? That damage doesn't go away. Don't ignore it. We have several options available to help you now and get your roof back to its watertight state.
Commercial Roofing
We understand the business significance of maintaining a perfect roof over your commercial property during replacement. You can expect the same level of service we would give our own business.
Roof Replacement
Professional roof replacement is an investment for the home or business owner. We know this. This is why detailed proposals and absolute honesty are important to us.
Roof Repairs
If a full roof replacement isn't in this year's budget, the life of your roof can be extended with professional roof repairs. Don't wait too long for the weather to reveal your roof's weaknesses, though.
FAQ About Roofing in Atascocita
Close
How often should I replace my roof?
If your roof is older than 5 years, we recommend getting an inspection to evaluate the condition of your roof. Most roofs in this area last between 10 to 20 years, depending on the types of storms the roof has weathered.
If my roof leaks do I need to replace it?
If your leak is localized, then it's possible we can repair your roof without having to replace the entire thing. However, roofs that have multiple leaks or have been damaged by rot will likely need to be replaced.
What is the best time of year to replace or repair my roof?
As long as the temperatures are not below 40 degrees, we can work on your roof any time.
Choosing a community partner to help you through your new roof or roofing repairs matters. We at Beck Roofing know. We live here, too. Our community-first philosophy motivates us to earn complete satisfaction on every job. We ensure our customers have the highest quality results. We stake our reputation on it.
Schedule Your Roof Inspection Today
Providing roofing services in Atascocita and the following zip code: 77044, 77338, 77346, and 77396.

Recent Reviews from our Atascocita
 

Customers
Hire A Team of Roofing Experts
You Can Trust