Replacing your home's roof is an integral part of being a homeowner. Your roofing system is in place to protect your home from the onslaught of the elements and to keep it dry and clean from moisture, dirt, and debris. People replace their rooftops for many reasons, primarily because their roofs might have sustained some damage or significantly aged over time. For homeowners in Houston, hail, wind, severe wind speeds, hurricanes and tornadoes are all responsible for their frequent roof replacements.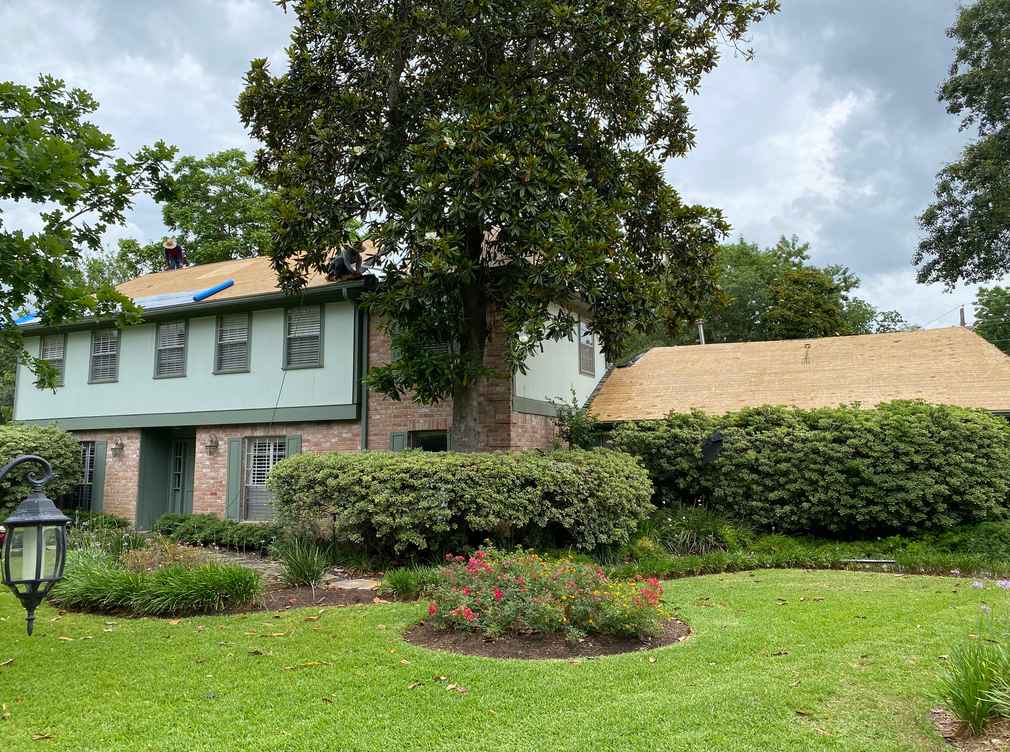 How These Elements Affect Your Home In Houston
Hail
Hail can be really destructive in the Houston area. Hail the size of golf and baseballs have caused holes in Houston rooftops, cracked roofing materials, smashed skylights, windows, and more. Constant exposure to significant hailfall has led to Houston homeowners having to replace their rooftops before they've reached the lifespan determined by manufacturers.
Wind
Wind can be quite a deadly force, especially in areas like Houston. Winds that reach speeds of over 100 mph can quickly cause significant damage to your roofing system, damages which include wind uplift, destruction to gutters, loosening of soffits and fascias, and more. Extreme wind events like tornadoes or hurricanes can completely destroy your rooftop or even your home.
Hurricanes
Hurricanes are capable of completely destroying your rooftop and even your home. They're often accompanied by severe wind speeds, heavy rainfall, thunderstorms, all of which can have damaging effects on your home's roofing system. When a hurricane passes through the Houston area, most homeowners are forced to call in their local roofing company to see to all their roofing damages.
Tornadoes
Tornadoes are notorious for completely flattening rooftops and destroying homes. Tornadoes are capable of reaching wind speeds of more than 150mph. Most roofing materials only have wind-resistant features of about 80mph. Unfortunately, homeowners in Houston have fallen victim to some of these severe tornadoes forcing them to replace their home's rooftops.
Beck Roofing & Restoration, Houston's Top Roof Replacement Company
A deteriorated rooftop will fail to protect your home from the elements and create a miserable interior environment. Call Houston's trusted roofing company today so that we can get started on your new roofing system and restore your home to its former glory.