Tile Roof Replacement, Installation, & Repair, Pearland, TX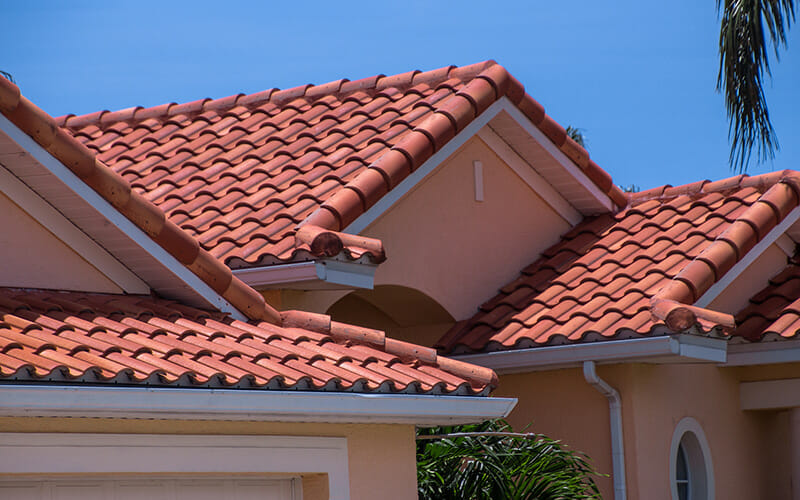 Tile roofs perform better and are more beautiful to look at than many other roofing materials. They resist damage caused by major weather events and are fireproof. By choosing this type of material, you can significantly increase the market value of your home, you can get tax benefits for selecting a tile roof, and the new curb appeal you'll get is sure to make all your neighbors jealous.
Sure, they're one of the most expensive roofing types on the market, but in most cases, you'll see a massive return on your investment. Not only will your home be worth more with a tile roof, but the roof itself can also last up to 50+ years. Maintenance is more straightforward than other roofing options; you won't have to replace it, and it helps your home become more energy efficient.
If you're looking to invest in brand new tile roofing to take your home to the next level, give Beck Roofing & Restoration a call and set up your free consultation with a tile roof expert. Contact us today!
Types of Tile Roofs We Work On
Clay tile roofing is one of the oldest and most commonly used types of roofing around the world. A well cared for clay tile roof can last upwards of 100 years. Clay tiles are available in a variety of shapes, sizes and color and can really up the curb appeal of your home.  Because of their reflective properties, the energy efficiency of your home is often significantly increased.
Clay tiles are not susceptible to mold or rot, can withstand strong winds, and do not contract and expand with fluctuating temperatures like other materials.
Concrete tiles are known to be the most durable of tile materials — after all they've been around for centuries. The material is incredibly strong and can withstand extreme weather conditions without sustaining damage. Concrete tiles require little maintenance for the life of your roof. Enjoy more peace and quiet at home with concrete roof tiles as the density of them often decreases the sounds of outside traffic.
There are many other specialty variations of tiles available for installation on your roof – just ask, and we can give you a list of our product offerings.
If you're ready to schedule your free tile roof consultation, contact us today at (281) 762-0856 or book an inspection online.
Looking for a different roof type? We also offer slate roof installation.
Reviews from Nearby Customers


My wife and I have been BLESSED to work with Brandy & her husband & their company Beck,Roofing & Restoration.
They and their team were 100% respectful of our property and things around our house.
They tore down the old roof and replaced boards and had the new roof up in a day. They just finished and the rain came.
We are 100% pleased with their work.
Rev Thomas & Sheryl

Erik and Brandy were so helpful and professional. They walked with us through the entire insurance claim process with us! Their work along with their crew's work was very high quality workmanship and their before, during, and after customer service was outstanding!! Our roof looks beautiful!! If you have a roofing job you owe it to yourself to call Beck Roofing and restoration!!
Jeff Slone

Eric and Mitch were outstanding. This team is honest and truly provides a great service! I will use them in the future for sure!
Joe Perello