We tend to review the previous year as we embark on a new year. Our successful accomplishments, our met goals, and even those goals we are still working toward. Our vision is bright. Our hope is restored. Our desires rekindled. New intentions are planned and we have a renewed breath of inspiration moving forward.
Many times our goals and ambitions are related to relationships, personal gains, and inner peace. Have you considered expanding or improving the assets you already possess? What about creating a new peaceful garden area to enjoy a cool refreshing lemonade on a hot summer day? Or something more ambitious as new kitchen appliances? What about replacing your roof?
Your roof is one of the most important assets in your home. It has a simple purpose. Protect yourself, your family, and your possessions from the outside world. What if that roof fails you? Expensive damages can occur. Perhaps it would be beneficial to put on your 2023 to-do list a new roof! How can your Houston home benefit from a new roof?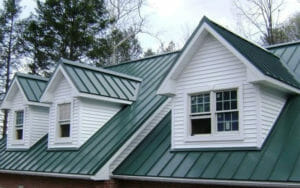 Energy Savings
By replacing your roof, not only do you secure the protection you desire but you can also save on future energy bills! Here are three easy ways you can save money on a new roof:
• Insulation – The proper amount of insulation can protect your home from the scorching hot summer sun
• Ventilation – The attic can become quite warm in the summer, so having a way that heat can escape is beneficial
• Shingle Color – Dark roofs absorb more heat than lighter ones
Improve Curb Appeal
Perhaps your home is aging and you desire to upgrade to a fancy new style of roofing system. Metal, tile, and slate roofing materials can add beauty and sophistication that will increase the value of your home. Even a new asphalt roof can add significant elegance depending on your choice of color and style.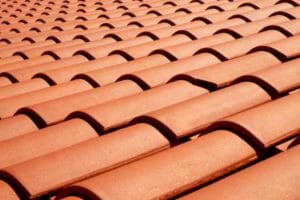 Are you looking to move to a new home in 2023? A new roofing system can increase the buyer's desire for your home and give you a nice return on your investment.
Trust the professional installers and team at Beck Roofing and Restoration in Houston. They have the expertise to discuss the many options available for your home and roofing style. Friendliness and respect are a high priority, and we will not try to sell you something that isn't within your budget or personal preference. We desire 100% customer satisfaction from start to finish!
Longevity
Each type of roofing system has a lifespan. Asphalt roofing should be replaced every 25 years, on average. Metal roofing is longer, with a lifespan nearing 50 years. Did you know that tile and slate roofing can last upwards of 100 years? Investing in a new roof for 2023 could mean you never have to worry about purchasing another roof for the duration of your life. Speak with the team at Beck Roofing to learn which type of roofing system is best for your home.
Contact Beck Roofing today to discuss how changes can be made to your home in 2023. We are a no-pressure roofing company, only interested in servicing you and your roofing needs with the highest level of professionalism.
As we enter into a new year, the best time for new beginnings is now.
Call today for a free consultation!