At Beck Roofing, we pride ourselves on being the leading roofing company in Houston. Our knowledgeable and professional roofing team has provided quality roofing services to our local community over many years. Our dedication to the Houston community has helped us learn the roofing preferences of the various neighborhoods. If you're looking to install or replace your home's roofing system, these are some of the common roof types found in Houston.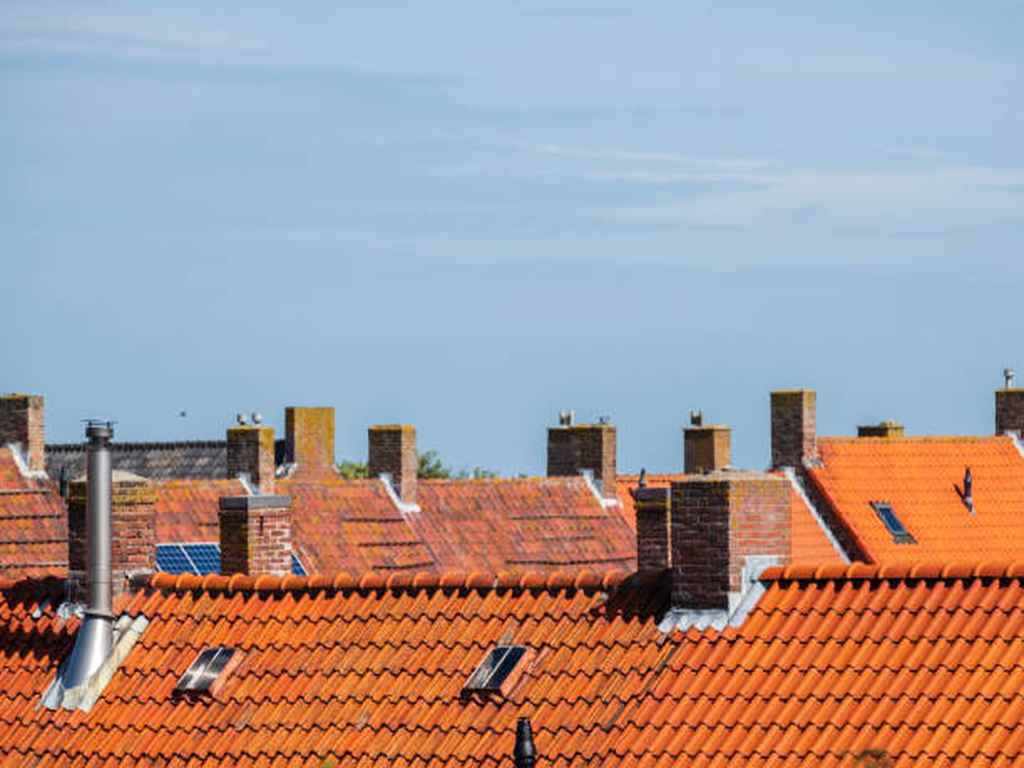 Asphalt Shingles
Asphalt shingles are the leading roofing material in Houston and across the entire US, and for a good reason. They're a highly affordable material, easy to install and repair, and offer homeowners unmatched versatility and curb appeal.
The asphalt shingle roof is available in 3-Tab and Dimensional versions, as well as a wide array of colors to match your aesthetic preferences.
Asphalt shingles are one of the most requested residential roof types at Beck Roofing & Restoration.
Metal Roofing
Metal roofing systems are slowly becoming serious contenders for the asphalt rooftop in Houston. This premium roofing material has one of the highest weather resistance, strength, and durability. A roofing material commonly installed in areas with severe weather conditions, the metal rooftop can withstand winds up to 140 mph, has excellent UV protective features, and is one of the few recyclable roofing materials.
Metal roofs are an excellent option for anyone who wants the look of classic, traditional architecture with modern technology. With so many options available and excellent malleability that allows you to shape it into any design you desire, the metal rooftop is perfect for every homeowner.
Tile Roofing
Tiles are probably the most luxurious roofing materials on the market today. These roofing materials create some of the most aesthetically pleasing roofing systems; we can see why the people of Houston love them so much.
Clay, ceramic and concrete tiles are excellent choices for homeowners looking to install a durable rooftop. These roofs can withstand the sun's bleaching effects thanks to their natural composition while maintaining their rich, natural hues of warm reds or deep browns.
Flat Roofing
Flat roofing systems are an excellent option for homeowners to create a more modern aesthetic for their homes. They're easy to install and effortless to maintain. The roofing system offers you the great option of using the flat roof as a space to install skylights, solar panels, or air conditioning. You could also turn your flat roof into extra living space such as a small garden or lounging area. It's easy to see why the popularity of flat roofing systems in Houston is steadily increasing.
Cedar Roofing
Cedar roofs are made of western red cedar trees. These durable, long-lasting roofing materials thrive in the natural environment and help protect your home by providing excellent fire and moisture resistance to your rooftop. To reap the benefits of your cedar rooftop, homeowners need to have a thorough maintenance plan. This ensures that your cedar rooftop looks great and functions well for years to come.
Cedar roofing is available in two variations, shakes and shingles. Cedar shingles are neatly trimmed shingles that create a neat and tidy appearance for your home. Cedar shakes are a little more rugged in their appearance and add a more natural aesthetic to your home.
Slate Roofing
Slate roofing is an incredibly attractive roofing material for homeowners. It has unmatched durability, comes in various colors and hues, and provides every home with an outstanding curb appeal.
Slate is one of the most robust roofing materials. It can survive in some of the most severe weather conditions and withstand water and moisture's deteriorating and warping effects. Therefore, there's no need to worry about your roof attracting any sort of mold and fungal growth. Your roof is thus able to maintain its beautiful aesthetic. And due to it being a natural material, its appearance is timeless and suited to almost every architectural style.
Beck Roofing & Restoration is the leading residential roofing expert in Houston. This is thanks to our years of experience and commitment to quality and professional roofing services. If you're interested in installing a new rooftop for your Houston home, give us a call today.