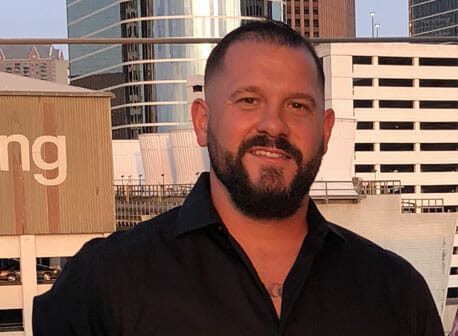 Erik Jones is one of the two original founders of Beck Roofing & Restoration LLC. Before devoting his work full time to Beck Roofing & Restoration, he spent many years in and around the construction industry, building everything from Residential homes, to backyard luxury Swimming pools and Outdoor living spaces. After spending many years helping other companies with Sales and Project Management techniques, Erik and his wife Brandy decided to venture out on their own and build a reputation geared around family and old school values. With over ten years of Sales, Management and Construction experience in and around the Houston Tx region, it has served as an advantage to local residents who are seeking professional recommendations from contractors who specialize in their area. 
Thanks to their exceptionally loyal clientele, personal referrals and their repeat business, Erik and his wife have been able to establish a recognizable brand in their community and experienced great success from the day they launched their operation. To ensure efficiency and promote growth and excellence, Erik and Brandy have built a team of highly trained and motivated individuals to help them make their dream a reality. " Bringing quality back to the customer" is not just a slogan, but a mindset and approach to every project that they are hired to complete. Having the ability deliver a high level of service and quality has been the difference between Beck Roofing & Restoration , and some of their local competitors.
With a promising future on the horizon, Erik and Beck Roofing & Restoration will continue to strive for excellence every day as they proceed on their journey.
Hire A Team of Roofing Experts
You Can Trust