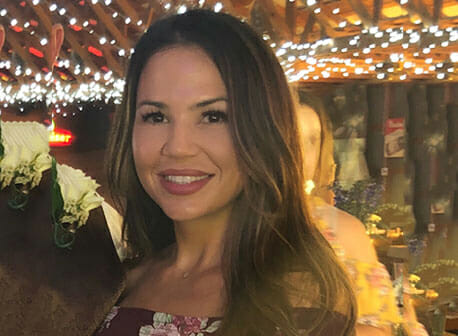 Meet Brandy Jones- one of Houstons women in business that takes construction to a whole new level. Without many leading women in the industry, Brandy brings an element to the construction business that not many people can. Being one of the two original founders of Beck Roofing & Restoration. Brandy takes pride in involving her self in a wide range of company functions and customer interaction.
Brandy understands what it is like to stand in her clients shoes, and has gained a great understanding of the diverse needs of other women and customers in her community. Over the past decade, Brandy has refined her work skills and continued her educational growth through extended learning programs and direct field assignments. Because she was a licensed adjuster in the state of Texas, she is very familiar with Insurance processes and protocols, and can work directly with Insurance providers to alleviate stressful procedures and put homeowners at ease. Specializing in insurance work is very important, not only for policy holders, but for insurance providers as well. Having the ability to navigate through in-depth, detailed insurance breakdowns to guarantee that her customers are being treated fairly is a huge plus! Guaranteeing the insurance provider is paying for all necessary repairs and materials is an extremely important task. Allow Brandy to assist you through the process, hassle free.
Brandy and her husband Erik are 100% dedicated to their customers and their company! Continuing to build relationships and contributing to the growth of their community will remain a top priority for Beck Roofing & Restoration and their team!
Hire A Team of Roofing Experts
You Can Trust